At Lawbox we love all things simple! Whilst we operate in a sector that is surrounded by complexity we try our damnedest to break things down, simplify the advice we give to our clients, and look for ways that we can make it as easy as possible for our Lawboxers to operate. 
So, when in search of ways that we could start to make a real impact on our carbon footprint, we were delighted to stumble across Ecologi, and very quickly signed up as corporate and individual members. 
but who are are Ecologi?!
A most excellent question! In their own words, simply put, Ecologi offer climate action at your fingertips. We did say we love all things simple and Ecologi has nailed simplicity! To the point that there is really very little excuse for businesses and individuals to not make those first steps towards becoming carbon neutral. 
From the sign-up process to evaluating the impact that your subscription is having, the platform they provide is clear, simple, and most importantly, credible. We love their ethos of empowering businesses and individuals to help fight climate change.
plant trees and offset your carbon.
It's now common knowledge that one of the best tools to tackle the climate crisis and keep our temperatures from rising above 1.5C is to plant trees. They are also crucial in preventing ecological collapse. After purchasing an individual or family plan Ecologi use your money to support a broad range of tree planting projects, reducing greenhouse gas emissions. Using their global tree planting partners they plant millions of trees a month a behalf of their contributors.
Their success is measured in impact, and this is reflected in how they spend your money. 85% of your money goes directly to funding these planet-saving projects with the remainder going towards operational costs.  
environmental startup.
Ecologi have come a long way since their inception in late 2018 when their co-founder, Elliot, was on his morning commute to work. He was buying a coffee just as he had done thousands of times before, and asked himself: How much climate action could I fund with the money for a coffee?  The answer led to a revelation – that the pocket change that billions of us have would not only be a significant upgrade to our own personal contributions to the crisis but could also one day account for reducing half of the world's emissions.
Fast forward 4 years and Ecologi's members have funded the planting of over 48.1 million trees and reduced 2.2 million tonnes of CO2. A huge success for any startup, add to this that they are also B-Corp certified and count some of the UK's largest companies as members and it makes for very impressive reading! 
climate responsible business.
At Lawbox, we see putting this pocket change into Ecologi (and it really is) as a wonderful opportunity to do something very simple that will make a real impact. And what's more, by spreading the word and allowing others the opportunity to do the same, Ecologi reward us all by planting more trees in our forests. 
So, if you're serious about taking some simple but effective steps towards becoming carbon neutral then sign up here.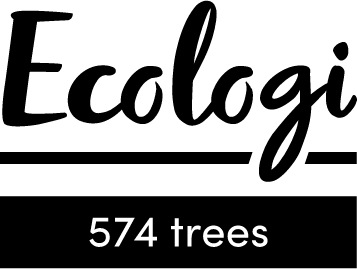 B-Corp certification.
Signing up to Ecologi is just one of the many first steps that Lawbox is making in our endeavour to achieve B-Corp accreditation.  For us, Lawbox exists to do so much more than just make a profit.  We're here to make a positive change for everyone who comes into contact with us, and beyond. We'll be sharing more on our journey over the coming months so make sure to subscribe to our newsletter to keep up to date.
If you'd like to talk to us about helping your business become net-zero or carbon neutral or getting B-Corp certified then please get in touch at onwards@lawboxdesign.com – we'd love to hear from you.